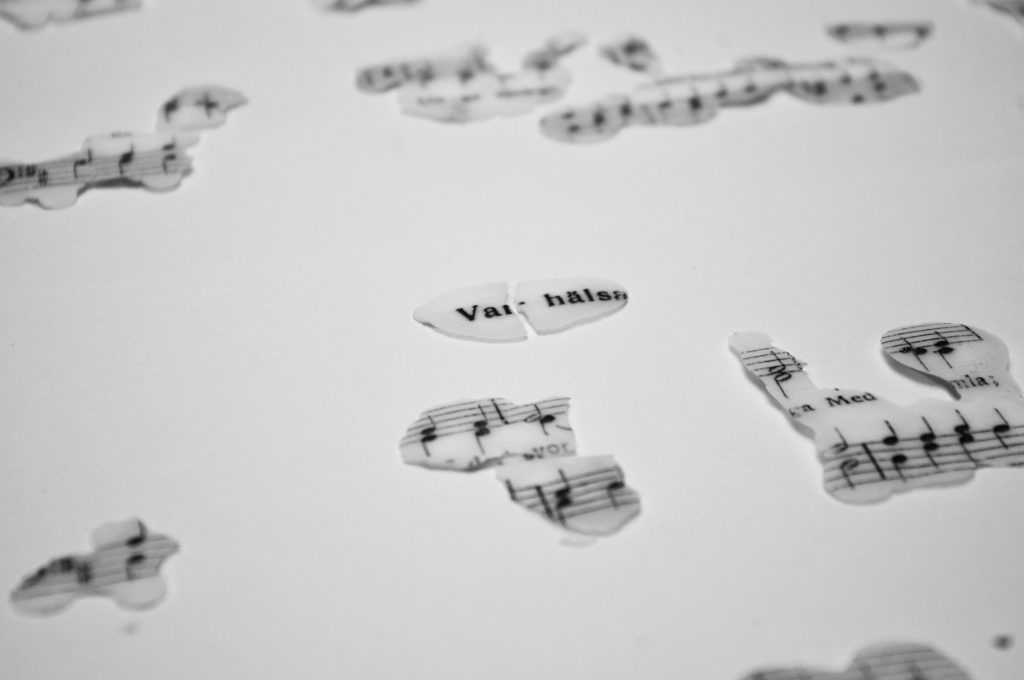 The Psychology of Transience, Part 1- 4 (2020)
With an unsentimental but respectful approach to the sacred original Henrik Olsson have developed four method-based compositions through the reuse of traditional hymns.
Musical strategies that compost rather than compose, that erase rather than adds. Based on themes such as recollection, memory, suppression and forgetting the project highlights on how cultural traditions will sustain only through constant transformation.
The work is also a reflection on concepts of polarity such as spirituality/secularity, tradition/modernity and permanence/transience.
"For me, improvising is remembering and forgetting at the same time. These resounding reminiscences on the theme of the psychology of volatility aims to pinpoint the inherent paradox of improvisation; only the changeable shall remain." -Henrik Olsson
Part 1: GÅ ÅTER OPP KLARA SOL
Part 2: LEVER VI HÄR PÅ JORDEN
Part 3: KVAL FÖRTIDENS KORTA FRÖJD
Part 4: VAR MORGON HÄLSAD SKÖNA STUND
Recordings of the music will be released on the label Thanatosis Produktion in March 2023 with participating musicians:
Anna Lindal – violin
Elsbeth Bergh – viola
Patrik Wingård – bass clarinet
Henrik Olsson – pump organ
All music composed by Henrik Olsson in 2020.
The music was originaly written for Catharina Göranssons art project De Räddade Orden that proceeds from fragments of hymn-book pages that was found during the restoration of Svenneby Old Church in Tanum municipality.
With kind support from Helge Axson Johnssons Foundation and Gerlesorgsskolan Bohuslän the project developed during two years of pandemic between 2020-2022.